Inflatable game hire near me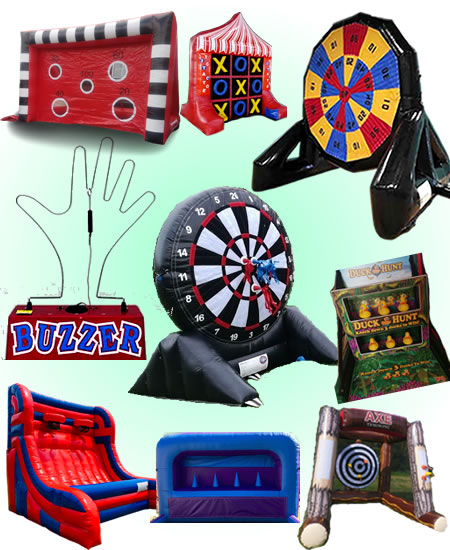 Looking for Inflatable game hire near me? Look no further for quality inflatable game hire for the Carmarthenshire, Ceredigion, Pembrokeshire and South Wales, HHR Catering has you covered.
2 player inflatable basketball
Inflatable Dartboard
Inflatable Axe Throwing
Kick 'n' Stick Football darts
Gladiator
Sumo Suits
Hand Buzzer
Inflatable nerf shooting range
Inflatable Penalty Shooting
Baseball Strike
Pluck A Duck
Boxing Machine Hire
High Striker
If you require catering of any kind to go along with any of the above then just let us know thank you.
Whether it is at your Wedding summer event or a birthday party our Garden Games will make your guests enjoy themselves even more and spark nostalgia and fun.
Hours of fun competing against friends and family with our giant twist on the classic family games
Perfect for children's parties, adult parties, weddings, christenings, fetes, Fun Days and pretty much any event you can think of that's indoors and outdoors.
We have chosen our Garden Games with the classics in mind. We know that everyone loves Connect Four, Inflatable Connect 4 Game, Tick Tack Toe, Giant Genga, Inflatable dartboard, inflatable axe throwing, inflatable baketball to bring the laughter and fun to any party!
Garden Games can actually be brought inside so you are never having to worry about the weather. When you book games for your wedding, party or event we will keep an eye on the weather the week before and decide whether we need to change any of your items for indoor playability.
You can hire two or more Garden Games to make the ultimate bundle. We offer a wide range of Garden Games which have grown throughout the years to make them more colourful and child friendly to ensure everyone can enjoy the fun of playing together! Our Giant Garden Games can be added to your Party Packages or if you want something extra with your Bouncy Castles they are perfect for every occasion and venue!
See full list on our sister company.
https://funhirewales.com/giant-garden-games
https://www.hoggetshogroasts.com/food-services/hog-pig-roast